A WARM WELCOME! Since spring of 2003, Indigo Answers is for those seeking info on our monthly drum circles, Ghost & Gourmet, group readings, custom weddings, a private Reading or Reiki appointments, the monthly Energyworkers Meetup group, our Reiki textbooks, or unique artwork featuring Hogwarts/ Beauxbatons, Harry Potter Replica Letters, Magic Wands & more for sale. Gift certificates also available!
**Your custom-made Hogwarts / Beauxbatons Acceptance Letters or Diplomas, Job-Offer Letters for Adult Fans, Magic Wood Wands & Staffs… handcrafted by Margo & David for any HP fan (adult or child)  See samples here. **
We also offer 2 amazing wedding ministers, a flute musician, or professional photographer & portrait services at or near the coasts of NC & SC. We warmly invite you to
browse our Events Calendar for drum circles andmore, learn more about Reiki, browse other  resource references, or learn more about  us.
Also, read fascinating short articles on our 100th Monkey page. Learn more about our wedding services at Beachpeople Weddings for our simple or elaborate services, traditional or creative, indoor or outdoor ceremonies.
Please read the applause from our clients and contact us! We look forward to hearing from you! Thanks, friend.
Warmly,
~ Margo Ross Sears, Clergy, Medium, Reiki Master, Author, 
Photographer
~David W. Sears, Clergy, Reiki Master, Drummer, Flute Musician
QUICK LINKS: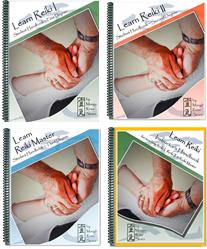 "Learn Reiki" textbook series in e-books or print versions from author.
Planning a Coastal Carolina Wedding? Visit us at Beachpeople Weddings.
Visit the Light & Energy Workers Association (LEWA) web site.
Check out our Upcoming Events.
Contact us – email is best!
Why INDIGO? – It is the color and vibration of the 6th chakra. Supports the intellect, intuition, higher understandings & insights, psychic awareness, the big picture, focus on the Good, and one's service to humanity. Also the signature color of Indigo Children, Indigo Adults, Crystal Kids and many other gifted populace.